Dinner Eggs Recipes
Most families have pizza night or taco night, but no body has egg night. Recently I was at a farm to table restaurant and saw they have an Omelette of the day on the lunch menu.  That day it was made with potatoes and chorizo and it looked beautiful.  I make omelets everyday by 6 am but omelets would even be better at 6pm.  The image of that beautiful omelet inspired me.
Eggs are cheap, easy and filling.  They are digested slower than most foods you normally eat at night so you may make it to bed without pangs of hunger.  Best of all it feels like you're eating carbs
In the morning I tend to go with a simple, four-ingredient omelet with 5 whites and 2 whole; it takes all of 7 minutes and there's no cleanup.  At night when your taste buds are searching for more flavor, you can spice it up, dump some leftovers or go veggie crazy.  There are no wrong answers.
Here are five eggcellent recipes to eggspire you.  The best part is eggs will love you no matter how you vary the recipe.
---
All you need for survival is peppers and eggs.
C
reamy Scrambled Egg Stuffed Bell Pepper with Veggies -Via FitMenCook
---
Easy Mediterranean Style Egg Casserole Recipe – via The Mediterranean Dish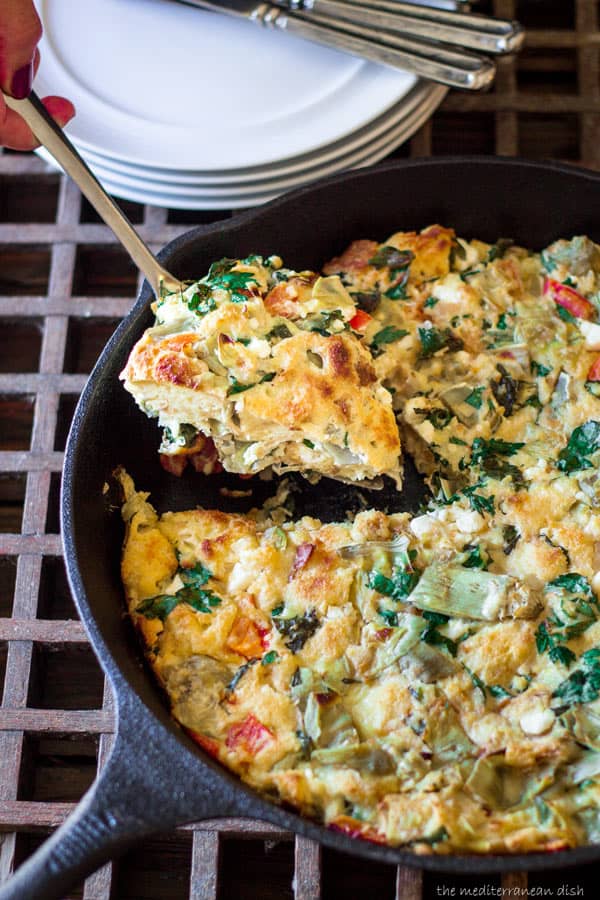 ---
Meal planning is a cinch.  These taste decent cold so you can eat them on the go.
Mini Quiche with Sweet Potato Crust via Eating Well.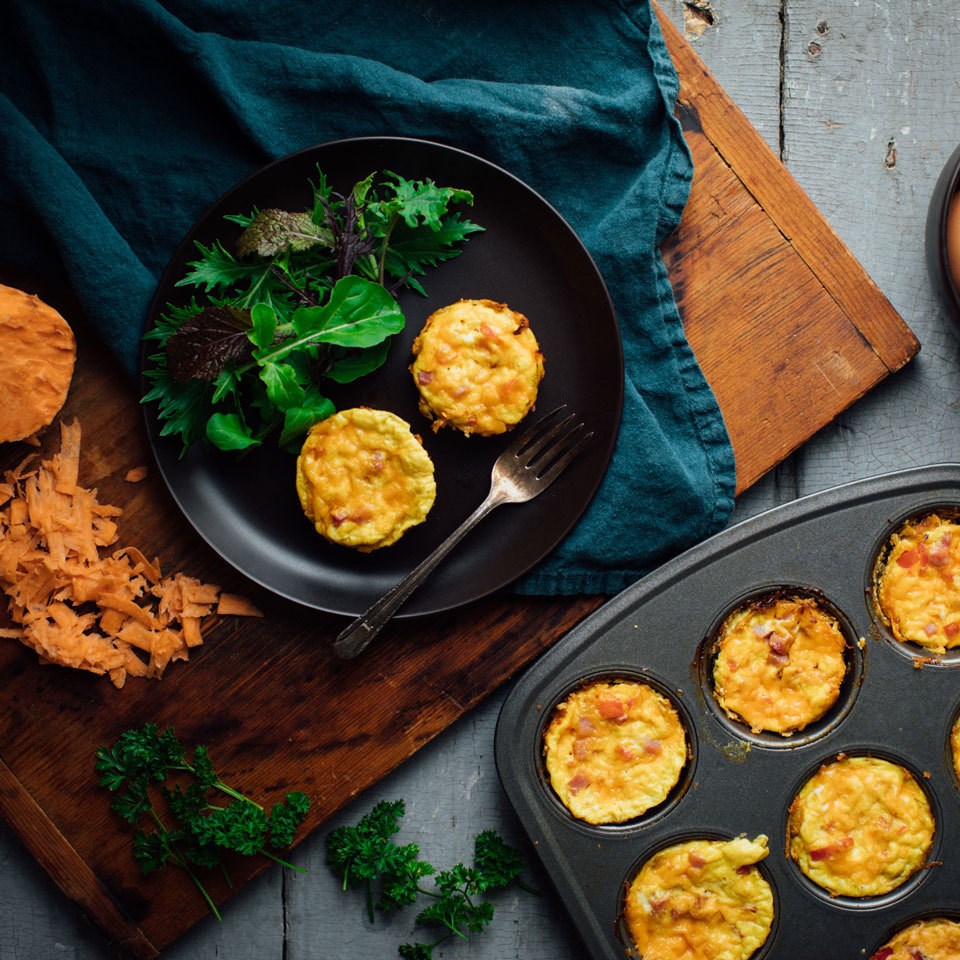 ---
This one is not as healthy as the others but your taste buds will thank you.
Bacon, Egg, and Cheese Breakfast Has – via Tasty

---
Tolkien said the most beautiful sounding phrase is cellar door, but I think it's Huevos Rancheros.  Via Serious Eats