Mondays and Fridays are designated leg days for now and I've got to say, It isn't so bad. I don't feel as pressured to address every aspect of the leg muscles into a 30 minute workout. No wonder I was always dreading leg day. The legs are huge muscles and with huge muscles comes huge recovery time and lactic acid burn. That's what was happening to me on leg day. I would go,go, go and then come to a halting stop and briskly and calmly walk to the bathroom. I never actually threw up but it would take me awhile to recover.
So here are two workouts from this week to refine my pear shape and strengthen my weaknesses, LEGS.
Monday
4 sets Barbell Squats 12-15 reps
4 sets One-Leg Dumbbell squat with back leg elevated 10-12 reps
4 sets Calf Extensions on leg press machine
Don't forget to get your protein within 40 minutes or you're wasting all that time and effort. Go home and feed those big leg muscles.
Trust me, you'll want to eat.
Friday
4 sets on leg press superset with calf extensions while on press 12-15 reps
4 sets front squat with raised heels 15 reps
3 sets hamstring curl machine 15 reps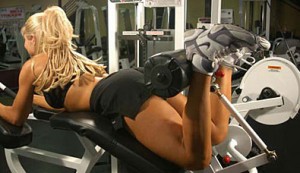 Stretch and go home and have breakfast with the fam, you've earned those protein pancakes. Go Strong Mama's